Contact Us
Company Contacts:

Michael

Add:

No.666, Xitang Rd.,Maanshan City.

Tel:

0086-555-2309441

Fax:

0086-555-2309608

Email:

glassbubble@vip.163.com
Company Introduction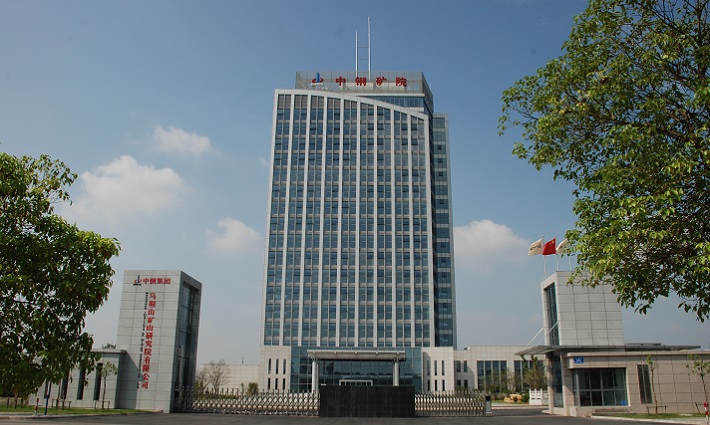 Sinosteel Maanshan New Material Technology Co., Ltd. specializes in high-performance hollow glass microspheres in the development and sales, is a comprehensive high-tech enterprise , affiliated to Sinosteel Maanshan Institute of Mining Research Co., Ltd.
Sinosteel Maanshan Institute of Mining Research Co., Ltd. established in 1963 and directly subordinate to the SINOSTEEL GROUP. Undertaken and accomplished 118 National Key Scientific and Technological Projects and National Key Technology Support Programs, 2 Major national technology and equipment localization project, 22 state-level new products&National torch plan projects and more than 12000 projects authorized by key unit in Province and mineral enterprises. Nowadays, we have been awarded more than 500 National & provincial Prizes for Progress in Science and Technology and 102 patents. We now have published 3160 research papers in domestic and overseas publications, 16 monographs,and 36 industrial rules standards appointed by State ministries.
Since 2009, The New Material Technology Company has developed high-performance hollow glass microsphere products successfully and gets access to the market thoroughly. The Company belongs to Sinosteel Maanshan Institute of Mining Research Co., Ltd, covers an area of 20.000 m2, where several large-scale standard plants total up to 10,000m2,and the intergrated modern office building are 7,000 m2. It has obtained ISO9001:2008 quality management system certification. We have advanced production lines and specialized technical skill. To meet the demand of the market and the development of enterprises, the New Material Technology Company registered in September 2013 as an independent corporation , was renamed " Sinosteel Maanshan New Material Technology Co., Ltd.". And added an area of 93000 square meters, large modern standard factory area of 68,000 square meters of industrial production areas. the company holds the business spirit of Quality, Honesty, Good service, and relies on the advanced technology and strong strength to provide customers with better products and services.
Magic Custom-built Hollow Glass Microspheres
To meet customer's demand, a variety of hollow glass microspheres with different particle size, density and intensity can be customized. It can help customers to improve the performance and quality of their finished product, ensuring a smooth and trouble-free production process and lower production cost.
Unique performance
High-performance hollow glass microsphere is a kind of ultra-lightweight inorganic non-metallic material with hollow structure, and it is a versatile and high-performance new lightweight material developed in recent years. It will be the new composite materials at twenty-first century. Its true density is 0.15-0.60g/cm3 with 2-120μm in diameter. It owns features with light weight, large bulky, low thermal conductivity, high compressive strength, smoothly mobility etc.
It can be used in paint and coatings, rubber, plastics, FRP, artificial stone, putty and other products as filler and weight-reducing agent. It can also be used as the excellent sensitizer and stabilizer for emulsion explosives; Because of its high compressive properties, it can be used to produce high-strength ,low-density cement slurry and low-density drilling fluid in oil and gas extraction industry.